Thanks for the memories....
Last night, I watched my beloved Lions get pummeled by a massive 138 points which in turn, ended their season. And for the first time in 7 years, I'm at a loss at what to do during September.
I also watched, as the Saints club song rang out in the back ground, my favourite player, Darryl White, being chaired off the ground by his team mates. An illustrious career coming to an end after 14 years.
My unnatural obsession with DJ started in '99 when he first caught my eye during a mid-season Vic vs the Allies clash at the Gabba. He took an amazing speckie in front of us, and from that day, I was hooked.
I could go on and on about his stats and figures, his state and country representations, the three premierships and his work outside of football with kids through the AFL's "Life's a Ball" program, his great camaraderie and how his is revered by his team mates and opposition players alike, but I don't want to bore you more than I have.
Though he wasn't a superstar compared to the likes of Michael Voss or EJ Whitten, he played the game he loves with all of his heart.
I want to say , thank you, to the player who always had me on the edge of my seat, eagerly anticipating your deftness each time you stepped out onto the field. Who more often than not had me out of my seat and on my feet with amazing arial stunts. The player who dazzled the masses with pure brilliance.
In 20 years, when people will be asking "Darryl who?" I will remember, with great fondness, the brilliance of the man who on a winter's night in 1999, leapt into the air to grab a footy and landed squarely, with both feet, in my heart and ignited my passion for football.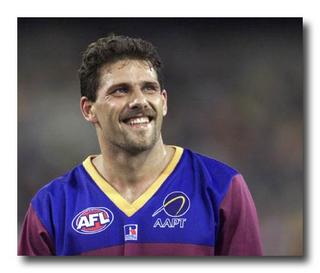 ....Thank you for the magic.....